Thank you for registering for Moonlight Madness Extravaganza!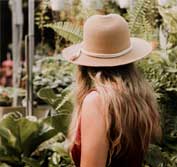 MOONLIGHT MADNESS EXTRAVAGANZA
Friday, May 8th 
6:00 pm – 10:00 pm || No Cost
Shop all evening with your gal pals or make it a Mother/Daughter outing. Pick our your choices in the Peak of the Season. We can share your wish list with those who love you!