Thank you for registering for Leaf Castings for your Garden!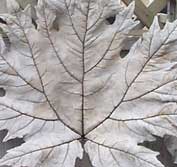 LEAF CASTINGS FOR YOUR GARDEN
Thursday, May 14th 
6:00 pm || $35 class || $65 for two
Taught by Tracey Wiseman, Granville artist. Create and cast a 9″ leaf with concrete to decorate your flower bed. Includes a $5 GC for the greenhouse.