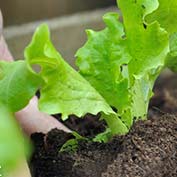 Cool Weather Crops
Saturday, April 16, 9:00 a.m.
$25/$45 for two
Learn how early to plant and what types of plants survive cool spring evenings: Plant your own cool weather container for your patio.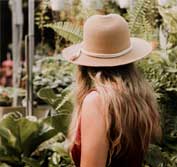 MOONLIGHT MADNESS EXTRAVAGANZA
Friday, May 8th 
6:00 pm – 10:00 pm || No Cost
Shop all evening with your gal pals or make it a Mother/Daughter outing. Pick out your choices in the Peak of the Season. We can share your wish list with those who love you!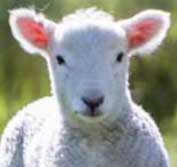 EXTREME CUDDLES AT THE FARM
Friday, April 24, 9:00-6:00
Saturday, April 25, 8:00-5:00
Sunday, April 26, 11:00-4:00
$3 per person. Ages 2 & under free
Come, see spring time at the farm. Get some goat therapy, love a bunny or hold a baby chick…& donuts! Bring your cameras!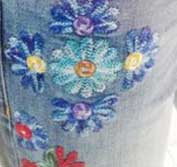 DENIM FLOWER PAINTING CLASS
Thursday, April 30th
6:00 pm  || $20 Class || $35 for two
Taught by Artist Madison Dressler. Bring your own denim blue jeans, bibs, purse or hat…paint darling flowers in bright colors to suit your mood. Whimsical! $5 GC for the greenhouse.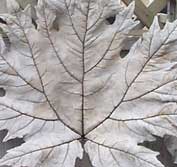 LEAF CASTINGS FOR YOUR GARDEN
Thursday, May 14th 
6:00 pm || $35 class || $65 for two
Taught by Tracey Wiseman, Granville artist. Create and cast a 9″ leaf with concrete to decorate your flower bed. Includes a $5 GC for the greenhouse.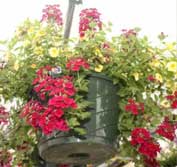 MAKE IT/TAKE IT HANGING BASKETS
Saturday, May 16
9:00 am || $25 class || $45 for two
Taught by Master Gardener Heather Coen, plant your own 14″ high-end hanging basket or your own container with our help. Gorgeous plants of your choice.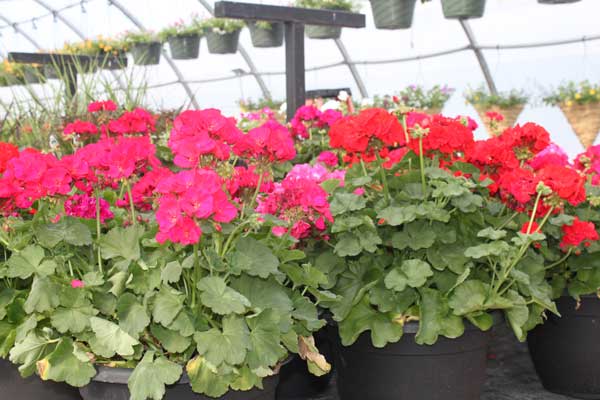 SPRING OPEN HOUSE
April 24-26, 2020
Get inspired for spring! Shop now for best selection. We can babysit your purchases through the frost date.