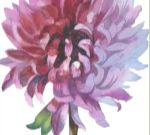 EN PLEIN AIR PAINTING CLASS
Thank you for registering for En Plein Air Painting Class!
Please make note of these details about your class:
Thursday, April 11th
6:00 pm  || $20 Class || $35 for two
Taught by Stephani Shirer, create your own canvas painting of live flowers.  French for "When you can appreciate the beauty of the world around you."  No experience necessary.